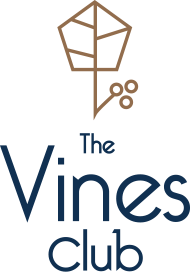 Here at The Vines Club our philosophy is "Your day, your way", and our approach is to help make your day everything you hope it will be.
To make planning your event a little easier, here are some answers to questions we are often asked.
If the information you are looking for is not on the list, please feel free to contact us directly.
---
Can I BYO?
You are welcome to BYO, at a cost of $$ per head.  We find that it is probably cheaper to buy across the bar unless you have a lot of big drinkers!
---
How much does it cost to get into town from The Vines Club?
The price of course varies, but to give you an idea, an Uber or Ola from The Vines Club to Riccarton is usually around $17-22
---
The Vines Club is close to the airport. What about airport noise?
In our experience –  and in all honesty – it's really never a problem, but if a particularly noisy plane should take off to the south during your wedding ceremony, the celebrant will simply stop for a few seconds.  Once the festivities begin you'll be making your own noise so it's highly unlikely that you'll notice any aircraft again!
The detail from our resident pilot, aka Nicky's husband!
We are located in the rural residential zone south of Christchurch airport. During summer, the majority aircraft land toward the north, meaning they fly past our venue at approach power setting which is much quieter than takeoff.
Air NZ domestic/regional make up the majority of aircraft movements, and they are re-equipping with new A320 neo aircraft which are 50% quieter than the old ones, so even if aircraft are taking off to the south there's now half the noise than before.
Although most people are happy to go with the flow and take the noise as it comes, it is possible to arrange your ceremony around aircraft movements as there aren't that many on a weekend afternoon.
---
Can I get a helicopter transfer?
Absolutely – we have an arrangement with Garden City Helicopters so you can make a spectacular entrance for about the same cost as a couple of wedding cars.
---