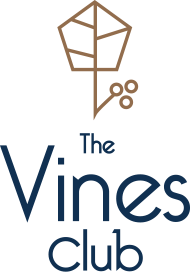 Here at The Vines Club, we treasure friends and family, and understand the importance of spending time together to remember and honour loved ones.
Whether you are planning a formal memorial service, or a simple get-together with close friends and family, The Vines Club provides you with an ideal place in which to gather.
Secluded and spacious, our beautiful grounds give you opportunity to wander and reflect in peace, while our well appointed venue is a perfect place to sit, chat and reminisce together.
If you wish to share pictures to illustrate your memories, there is in-house audio equipment here and should you wish to raise a toast, a fully licensed bar.
Our menu includes a range of finger foods from our canapés and platters menus, and our professional, respectful staff will quietly make sure that your friends and family members are well cared for throughout the day.
We can liaise with your celebrant or funeral director to finalise arrangements if you want us to, and will make sure that everything is taken care of, so you can focus on your memories and those you love.
The venue hire cost starts at $550 for your service, depending on your requirements, and as well as the options outlined in the menu below, if you wish to personalise the catering, we are very happy to design a specialised menu.
Menu
At the end of your service, we can provide a selection of food to share while you and your guests spend time remembering, reflecting and sharing memories of the life you are here to celebrate.
Our catering package comprises of a selection from each of the following categories and includes tea, coffee and juice.
Selection of finger sandwiches/pinwheel sandwiches:
Roast beef, red capsicum relish, lettuce
Shaved ham, dijon mustard, lettuce
Smoked salmon, cream cheese, cucumber
Free range egg, fresh chives
Sun-dried tomato, Gruyere cheese
Pesto, cream cheese, pine nuts
Asparagus rolls
Served warm:
Capsicum & cheese frittata gf
Feta & spinach frittata gf
Petite savouries, various fillings
Selection of classic slices:
Tan square
Chocolate fudge
Ginger & walnut slice
Citrus slice
Dark chocolate and raspberry brownie gf
Fresh fruit platters:
Pineapple, melon, kiwi fruit, strawberries, grapes