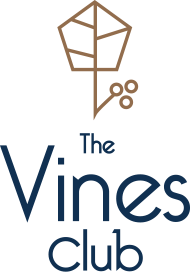 We love hosting all sorts of occasions and events, and making sure that your expectations are met.
Here are some of the testimonials our guests have kindly shared with us about their experience here at The Vines Club.
Just wanted to say THANK YOU!! so very much for hosting our Xmas party on Friday.

I have had a lot of great feedback on the venue, friendly staff and decorations etc. at The Vines Club.

Our team had an awesome time and are already talking about booking next year's function with you.

Sybil Hart-Woolcock

Project Manager, Fulton Hogan

November 2019
We had our wedding at The Vines Club and couldn't be happier with the venue, food & service. Dee's communication & manner was fantastic through the whole process. Our big day was truly magical thanks to this wonderful place. Thank you Vines Club !!!

John McCarrison

Married at The Vines Club

2018
Such a beautiful venue. delicious food and awesome service. really enjoyed having my wedding here.

Lena Puhi Puhi

Married at The Vines Club

October 2018
We were married at The Vines Club on 3rd March 18 and would not have changed a thing. The venue is beautiful, we used their caterers and the food was amazing – everyone commented how yum it was. We would love to thank the AMAZING staff especially Dee – who made the day perfect and hassle free. A dream come true and would HIGHLY recommend this place.

Kam Maihi

Married at The Vines Club

March 2018
The New Zealand Groundspread Fertilisers Association has used the Vines Club to run Professional Development Courses on two separate occasions. The proximity to the Airport, ease of travelling and ample parking made the Vines Club a logical choice. Upon arrival the quiet seclusion of the facility and grounds, together with fabulous catering by Verve means repeat business.

Kevin Geddes

Executive Director

New Zealand Groundspread Fertilisers Association
We attended The Vines Club last Friday evening as part of the Ronald McDonald supper club fundraiser. Just to let you know we had a fabulous time and the food was divine – seven courses and wine to match – heaven!

Thank you for all your hard work (there was a lot of that) to make our evening a delightful interlude. We were all very impressed and the night was exceptionally enjoyable.

Kathryn M

Ronald McDonald Supper Club 2018
We got married here on the 16.12.17 AMAZING!! Couldn't speak more highly of Dee and her staff from the venue to the food and atmosphere really made our day more memorable. Nothing was a problem and everything was how we wanted it. 110% lives up to their motto…. your day, your way! Would definitely recommend the Vines!!
After meeting with Dee we could not be more sure we have picked the perfect place for our 2018 wedding. She made it so simple for us to have exactly what we want on our day & made some amazing suggestions to top it all off. The place looks perfect late winter so i can only imagine how beautiful it will be for a December wedding. Thanks Dee.

Cherida Martin

Bride-to-be

August 2017
We met with Dee yesterday regarding our upcoming wedding in January and we couldn't be more pleased. Dee was lovely, relaxed, and accommodating.

We can't wait to January! Thank you Dee.

Karen Easterbrook

Bride-to-be
Excellent venue. We used The Vines for training our retailers on how to use our latest BBQs. Nothing was to much trouble for Dee.

Amazing venue – if I was getting married I would also have looked at using the venue. Quiet and only 2 km from Christchurch airport. Thank you Dee.

Martin Jacobson

Webber BBQs